Looking for a reliable rain poncho in Nairobi? Learn the qualities of a great hiking poncho, how to care for it, and where to buy one. A high-quality rain poncho will protect you from the rain, keeping you dry and comfortable. Kenya has some of the best hiking trails. For Example, When hiking in rain-prone areas like the Aberdare Ranges, Kihuri forest, or Mount Kenya, a great rain poncho can make a huge difference between a successful and an unpleasant hike. A poncho is a paramount item in a list of the hiking essentials checklist a hiker should have when stepping for outdoors.
Qualities of a Good Rain Poncho
When hiking and it rains, a good rain poncho can help keep you dry. A good quality poncho ranges between Kshs 1000 – 3000. There are cheap ponchos available in Gikomba Market that cost between Kshs 200-1000. However, they may not be good for outdoor adventures. Explore the features to look for while buying a good poncho.
Lightweight
A good rain poncho should be lightweight, so it doesn't add unnecessary burden to your hiking gear. Just imagine how tiring it would be to carry a heavy poncho up a hill! Look for light and durable materials, like coated nylon. For instance, light gear and equipment are key when attempting a mountain trek taking more than one day. For example, Mount Kenya Gear and Equipment checklist outlines all you need. Lightweight equipment makes a tolerable weight.
Packable
Your rain poncho should be easy to pack and carry around, taking up minimal space in your backpack. Many high-quality outdoor ponchos come with a drawstring pouch or roll-up feature, making them conveniently portable and always available when needed.
Waterproof
The primary purpose of a rain poncho is to keep you dry! Waterproof hiking ponchos would typically have sealed seams and an effective coating to prevent seepage. Seek out waterproof ponchos (not just water-resistant) to ensure maximum protection against the elements.
Compatibility
Lastly, ensure your rain poncho is compatible with your other hiking gear, like trekking poles and rain trousers, providing comprehensive protection from the elements.
Standard Brim & Size
A good hood should offer adjustments for a snug fit around your face, preferably with a brim or visor to shield you from the rain. For instance, an oversized poncho may slow your movement when hiking a place like Mt Kilimambogo. This is because the shortcut trail is steep and may be slippery.
The versatility
While camping. Ponchos can double as an emergency shelter or groundsheet in a pinch.
How Should a Rain Poncho Fit?
A rain poncho should drape comfortably over your entire upper body and extend to at least mid-thigh (or longer). Look for ponchos with adjustable hoods and elastic drawstrings, making it easy to adjust for a perfect fit. Also, consider ventilation features such as underarm vents or zippers, which increase breathability and prevent overheating during physical activity.
How to Care for a Rain Coat
Taking proper care of your rain poncho is crucial to maintain its exceptional performance and to increase the product's longevity. Firstly, cleaning the poncho regularly is important, ensuring that dirt and residues don't accumulate on the surface, which can hinder the material's water-resistant properties. To clean your rain poncho, use a gentle soap mixed with lukewarm water and gently scrub away any visible dirt. Furthermore, avoid using harsh chemicals or detergents, as they can damage the protective coating of the cloak.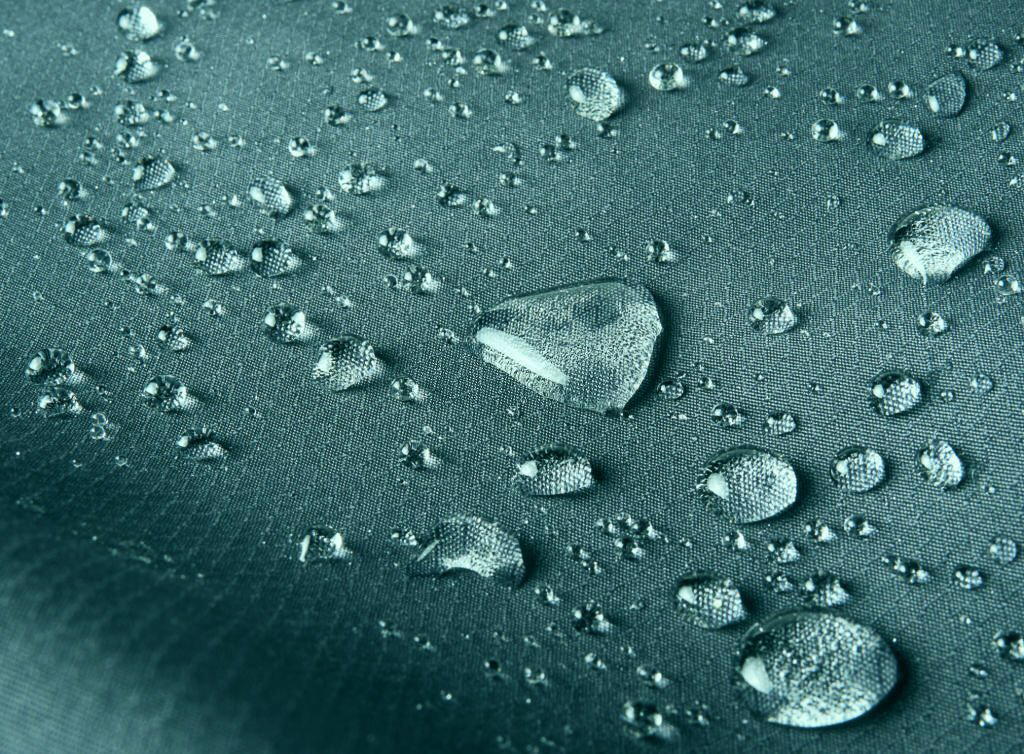 Additionally, it is essential to allow the poncho to fully air dry before storing it to prevent the growth of mold and mildew. To do this, hang the poncho in a well-ventilated and shaded area, away from direct sunlight, which might cause the colors to fade or damage the fabric. Once completely dry, fold the poncho neatly, taking care not to crumple the fabric excessively.
Lastly, when storing your rain poncho, choose a cool, dry place without exposure to extreme temperatures or humidity, which can affect the material's characteristics. Follow these simple care instructions to extend the life of your rain poncho. Importantly, to ensure its optimal performance for years to come.
Testimonials from Hikers' Experiences on a Rainy Day
Here are some authentic experiences from Kenyan Hikers who had a great experience on a rainy day.
Where to Buy Quality Rain Ponchos in Nairobi
Looking for reliable stores to purchase high-quality rain ponchos in Nairobi? Look no further than our Store in Nairobi Mountain & Hiking Gear Store. We stock a variety of Rain Ponchos, Rain Gear, and other outdoor gear and equipment. For example, down jackets, synthetic hiking socks, water purification tablets, sleeping bags, rucksacks, and more.
To reach out, Call, text, or Whatsapp +254 729 257 317 or +254 721 957 652. Whatsapp Link: https://wa.me/+254721957652
Check and Follow us on our Socials, Facebook, Instagram, Twitter, and Linked In.