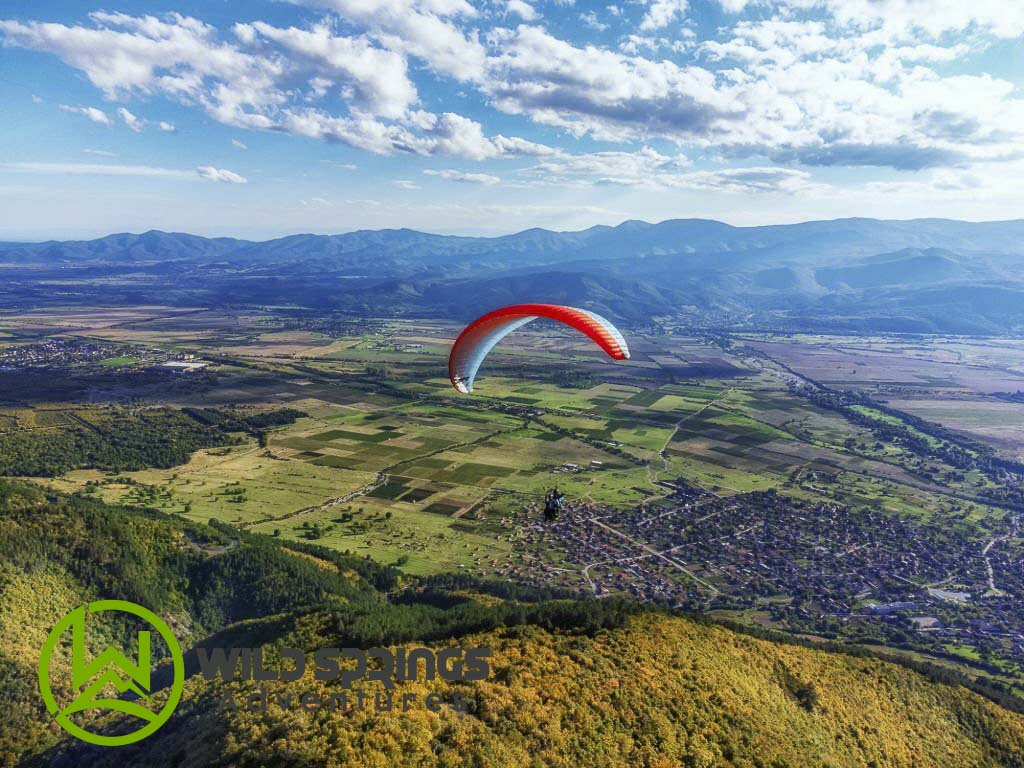 Discover the adrenaline-pumping outdoor activities in Kenya and the best spots to enjoy these experiences.
Kenya, the East African country known for its diverse landscapes and rich wildlife, offers many adrenaline-inducing activities that cater to thrill-seekers and adventure junkies. Test your limits with heart-pounding experiences like ziplining, rock climbing, skydiving, and more – all while surrounded by breathtaking natural beauty. Follow our guide to the best spots in Kenya for unforgettable outdoor experiences, and be sure to share the memories that'll last a lifetime.
1. Ziplining: Soar Over the Canopies Adrenaline Activities in Kenya
Location: Kereita Forest, The Forest, Uplands Limuru
Barrel through lush forests as you zip through the air with incredible speed, gaining a bird's-eye view of the verdant surroundings below. Kereita Forest boasts the longest zipline in East and Central Africa, stretching a staggering 2.2km and reaching speeds of up to 60km/h. Check out our Facebook events to view the next ziplining dates.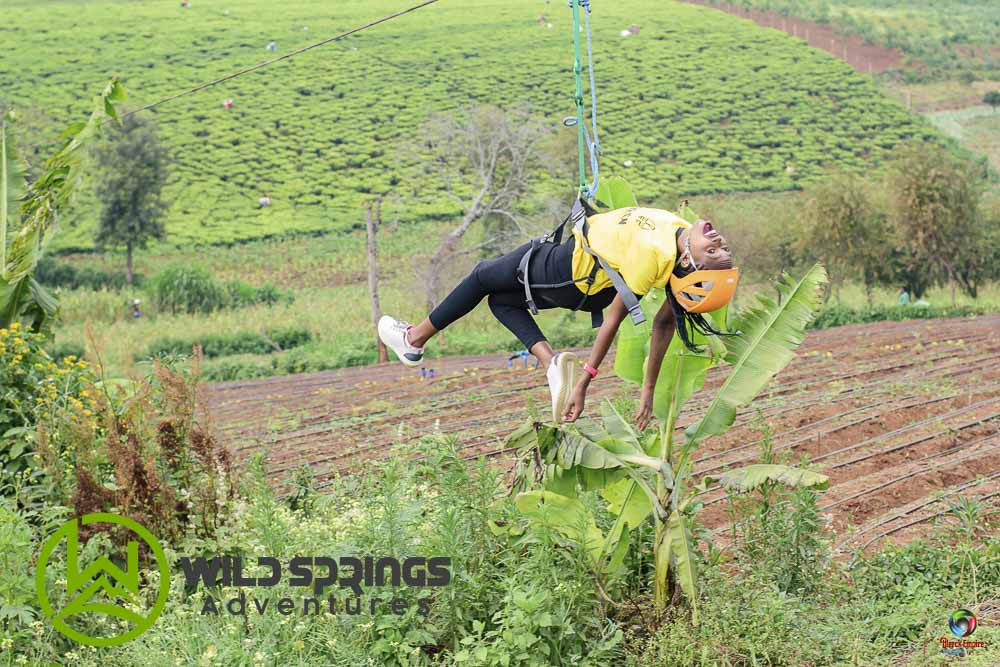 2. Rock Climbing: Conquer the Vertical Summits
Location: Hell's Gate National Park, Lukenya, Dragons Teeth in Aberdares National Park, Mt. Kenya, Ndeiya, and more.
Embrace new heights as you tackle Kenya's stunning rock formations and mountainsides. Ideal climbing destinations range from technical ascents to beginner-friendly crags. Practice your skills and enjoy the thrill while admiring the panoramic views from atop Kenyan plateaus and cliffs.
3. Diani Skydiving Adrenaline Adventure: Freefall from the Sky
Go on an exciting SKYDIVING adrenaline adventure in Diani Beach, Kenya! Skydive over the beautiful coastline with clear blue waters and white sand beaches. Feel the rush of being thousands of feet in the air. You won't forget this once-in-a-lifetime experience at Diani Beach or Watamu!
4. Abseiling: Face Your Fears | Adrenaline Activities in Kenya
Location: Ngare Ndare Forest Waterfalls Nthenge Njeru Waterfalls, Hell's Gate National Park
Dare to rappel down craggy cliffs and rugged gorges as you venture into abseiling territory. Sagana and Hell's Gate National Park offer incredible opportunities to challenge yourself with vertigo-inducing heights while taking in the beautiful scenery Kenya has to offer.
5. Bungee Jumping: Take The Ultimate Leap – Sagana River
Location: Sagana
Experience the exhilarating sensation of weightlessness as you plummet from a 60-meter platform in Sagana. As the adventure capital of Kenya, Sagana offers bungee jumping experiences that promise to make your heart race and your knees weak.
6. White Water Rafting: Ride the Rapids | Adrenaline Activities in Kenya
Location: Tana River, Sagana
Navigate through raging currents as you embark on an adrenaline-packed white-water rafting expedition. Tana River and Sagana are ideal destinations for exhilarating rafting experiences, perfect for novices and seasoned rafters alike.
7. Hot Air Balloon Rides: Float Above the Africa Savannah
Location: Maasai Mara National Reserve
Watch the world drift by from a birds-eye perspective as you sail through the skies in a hot air balloon. Experience this thrilling and serene activity over the Maasai Mara National Reserve, taking in the awe-inspiring landscapes and wildlife sightings.
8. Sky Cycling: Pedal High in the Sky- Burundani Adventure Park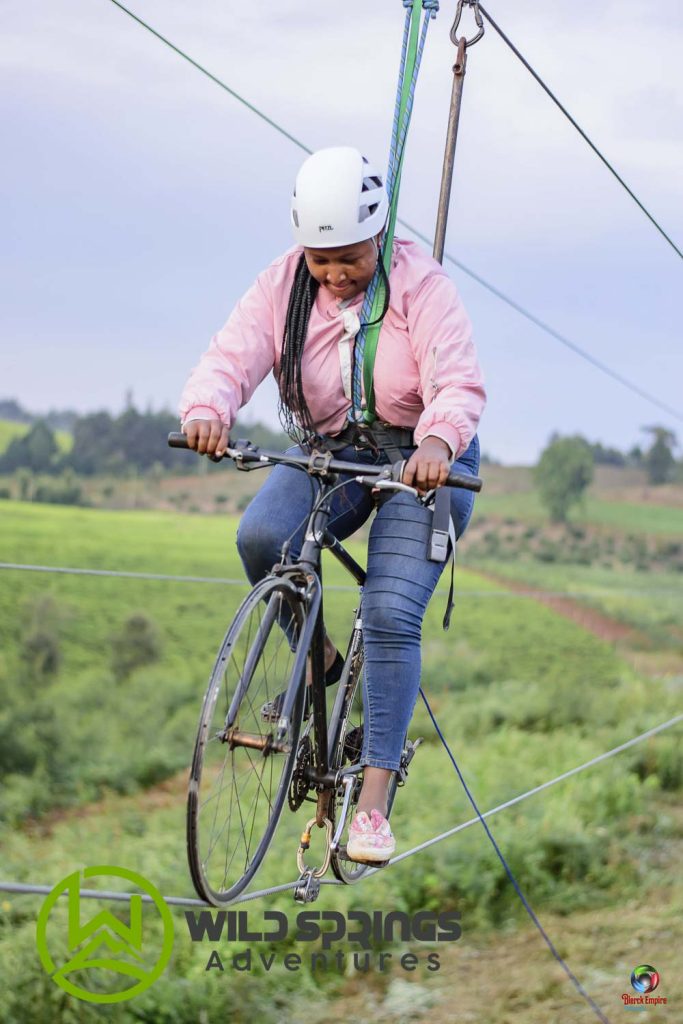 Location: Burudani Adventure Park, Tigoni Sub-county, Limuru, Nairobi, Kenya.
One of the best outdoor places to visit in Tigoni, Limuru. Soar high with the unique and exciting experience of sky cycling at Burundani Adventure Park in Kenya. Burudani Adventure Park is Kenya's Only Sky Cycling Facility. Perfect for team-building activities or to get your adrenaline pumping – book your adventure today! +254 729 257 317
9. Parasailing & Paragliding in Kenya
One of the most thrilling adrenaline activities in Kenya. Take to the skies and experience an adventure like never before! Join us for a tandem paragliding experience in Kijabe, Limuru. Enjoy stunning views of the Great Rift Valley and create beautiful flying memories with one of our licensed pilots. No previous experience is required. Bring your sense of daring and explore the beautiful bird ' s-eye view of nature with one of our licensed pilots. Flying time is 15-30min. Kijabe Hill Tandem Paragliding adventure season is from June to November each year. In addition, Alternative Tandem Paragliding spots are Iten or Tala from December to March each year.
11. Camp Ndunda Wild Swing, Embu County