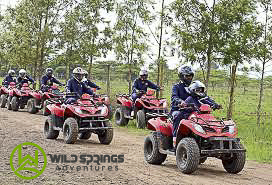 Experience a thrill of adventure with our Chaka Ranch Nyeri Ultimate Corporate Team Building Experience! Located in the serene Kiganjo, Nyeri County, between the magnificent Mount Kenya and Aberdares Mountain Range. Chaka Ranch Leisure Park is located approximately 175 kilometers from Nairobi. The distance is measured from Point Zero, Kenyatta Avenue, Nairobi. Click here for a map and directions.
Some of the activities at Chaka Ranch Leisure Park include; junior go-kart, Water games experience, a quad biking challenge, paintball, team bonding activities, and various team-building activities. Chaka Ranch Leisure Park is perfect for Large & Small Corporate Teambuilding groups, School Teams, Chamas, Birthday Fun challenges, Work conferences, and family team building. Cost per activity applies.
Inquire or Book now for an amazing day out at Chaka Ranch Park! Call, Text, or WhatsApp at +254 729 257 317 or +254 734 417 496. Email: wildspringssafaris@gmail.com
Other possible Tours and activities to explore near and around Chaka Ranch include; Mount Kenya Trek, Olpejeta Conservancy Safari, or some hiking trails in Nyeri.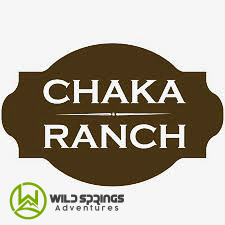 Please note that the cost may change depending on the activities selected.
Costs and Discounts Chaka Ranch Park Charges
Chaka ranch activities and prices depend on the preference of the team. Each activity is charged differently. Contact us for the Chaka Ranch price list. However, there are standard prices for Chaka Ranch team-building packages.
Group of 6-10 Persons from Kshs 6000
Group of 11- 14 People Kshs 5000
Group of 15 to 30 People Kshs 5500
Group of 30 Persons and above Kshs 5000
Discounts are available for large groups and advance bookings.
Chaka Ranch Park Team Building package includes:
Professional team bonding facilitators to guide and engage participants throughout the activities.
A customized itinerary tailored to suit your team's unique goals and objectives.
Meals & Beverages; Morning Tea, Lunch, and Evening Tea.
First aid services.
Round Transport; pick up & drop off.
1 litre of drinking water ( Please bring a reusable bottle)
Chaka Ranch Leisure Park Team Building package excludes:
Insurance.
Extra Meal & Beverages.
Anything Not mentioned in the inclusions.
What to Carry/ How to Dress for the Team Fun Day
During the Team Building session
Time to show off that team spirit! Let's get dressed for success and build that togetherness! Team building attire is the perfect way to bring your team together. For example, with matching hats and custom T-shirts designed just for corporate events. Go the extra mile and consider team costumes to make a statement. Other items to wear or bring during a team building session. include;
Comfortable Sport Shoes or outdoor footwear.
Synthetic or polyester Tops.
Flexible bottoms like Long Johns
Gloves to protect the hands (optional)
Buffs or neck gaiters
Swimming costume for team-building activities that involves water games at Chaka ranch water experience park
Bring sunscreen to apply throughout the day.
Importantly, please bring a reusable Water Bottle to refill your drinking water.
In addition, an Extra set of clothes to change after the Team building session.
Additional Information about Chaka Ranch
Besides team building, Chaka Ranch also offers conference rooms for team meetings and accommodation options for extended stays. Reach out to us for chaka ranch accommodation prices.
Follow this link to browse more options on the Team-building packages.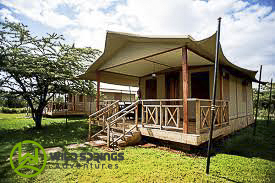 "The strength of the team is each individual member. The strength of each member is the team." – Phil Jackson.
Clients Testimonials from our past Team building Trips
Reviewed on Trip Advisor
★★★★★ I attended a work team building event at Burudani Adventure Park last year in November. It was sensational! Wild Springs Adventures organized & coordinated transportation, activities, games, meals, and drinks. The team leader, Tim, ensured flawless communication, providing exceptional customer service. Wild Springs truly made our event a success – I highly recommend them for Corporate Team Building!




cost per activity