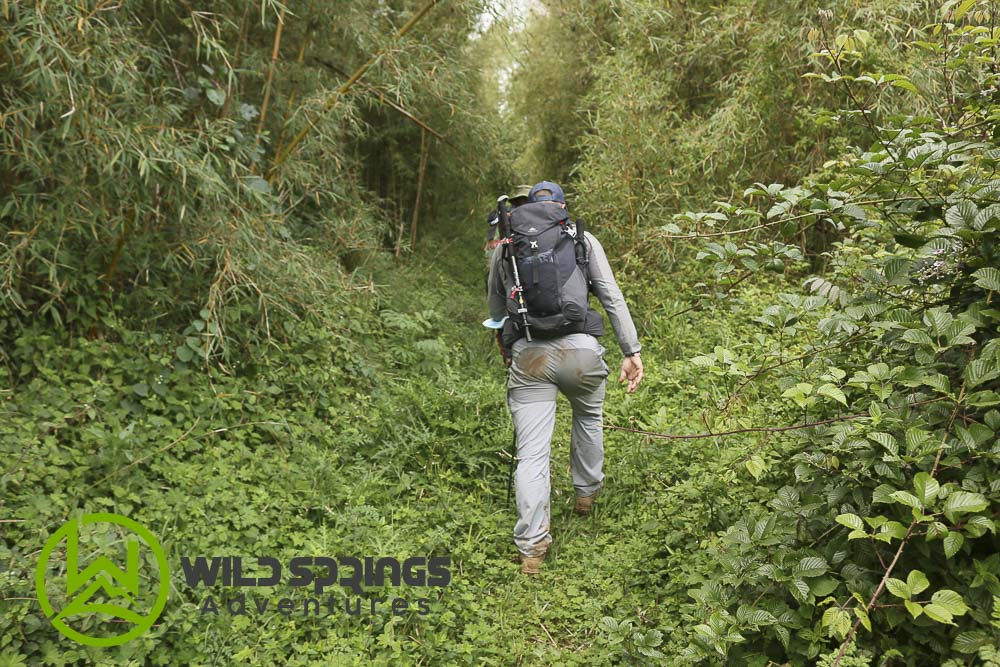 Ragia Forest Hike is an ideal outdoor adventure scenic trail that winds through the bamboo forest and offers stunning views of Elephant Hill. +254 729 257 317 or +254 734 417 496
About Ragia Forest Hike & Waterfalls Chase
Location
Ragia Forest Hike is an ideal outdoor adventure scenic trail that winds through the bamboo forest and offers stunning views of Elephant Hill. Ragia hiking trail is about 98.5 Kilometres from Nairobi city. It takes about 2 hours and 15 minutes to reach its starting point. Ragia bamboo forest is in Nyandarua County, Kinangop Sub-county, Njabini, or Kiburu ward in Churiri Village. Nyandarua County was formerly in Central Province. The forest neighbors are Kiambu County to the South and Murang'a County to the East. The famous Elephant Hill neighbors the Ragia forest trail on the north, 4 Kilometers away.
Hiking Trail
Ragia trek is one of the best hikes & trails from Nairobi. The Ragia circuit starts at Sasumua Dam through the China camp gate. It proceeds deep into thick bamboo and follows elephant trails down the valley to the pipeline leave way. From the waterfall, the trail leads to sharp descent that leads back to the pipeline way left, which forms a better part of the trail which leads to a cascading waterfall and the famous Mau Mau cave where Mau Mau generals Field Marshal Dedan Kimathi and General China used to hide. From the waterfall, the trail leads you out of the forest through the thick bamboo forest back to the camp. Ragia has one steep decent very similar to that of Gatangu forest Hike. however it is an enjoyable trail and truly worth it.
Attractions in Ragia Forest

Hike
General China Waterfalls
There are two major waterfalls in Ragia Forest. The efforts to get to the waterfall are worth it after the short hike on a steep descent. You hear the waterfalls roar from a distance, flowing with majesty and thrashing over the rocks. The waterfall gets its name after General China. Waruhiu Itote, or General China as he is known to many people in Kenya, was one of the key leaders behind the Mau Mau Uprising (1952-1960). The waterfall is similar to Njigari waterfalls in Njigari Forest Hike. in fact, they served the same purpose during the fight for Kenya's independence.
Mau Mau Caves
The Ragia Forest caves were an excellent hiding spot for General China and his fellow Mau Mau fighters. Unsurprisingly, this cold, wet place would serve as a sanctuary from all those who sought to hurt them – even during the rainy season when they needed shelter most. The caves are adjacent to the main waterfall on the south of the forest. The cave's strategic location near the waterfall was an ideal meeting point. The roar of the waterfalls ensured the voices were not heard from the caves.
The Ragia Old Bridge 1952
The bridge is a wonder to behold. It was built in 1952 by British colonialists to help connect and piping water through the forest. The water comes to Nairobi city. Surprisingly, it remains largely intact as if the construction had happened just yesterday! We were pretty amazed at how entire this structure still seems today after all these years! The bridge is a masterpiece of engineering that has withstood the test of time.
Other attractions in Ragia forest include
The indigenous forest.
Natural woods and habitat to the forest
Wildlife: Elephants, Sykes monkeys, black& white Columbus Monkeys
Birdlife: hosts a globally threatened Abbot's starling, among others like the bar-tailed trogons.
Charges per person
If you're looking for an amazing outdoor adventure, you'll want to check out the Ragia Forest Hike! This scenic trail winds through the bamboo forest and offers stunning views of Elephant Hill and the surrounding countryside. It's a great way to spend a day outdoors with friends or family. The cost for a typical group joining tour organized by Wild Springs Adventures are as follows. Please note it is possible to join our Wild Springs Adventures group while on self-drive.
Cost Per Person on Self-Drive Option
Kenya Citizens: Kshs 2300
Kenya Residents: Kshs 2600
Non-Residents: USD 40
Cost Per Person on Group Transport
Kenya Citizens: Kshs 3250
Kenya Residents: Kshs 4250
Non-Residents: USD 60
Included in the cost
Kenya Forest Service Entrance Fee
Guide Fee
Photography
Facilitation fee
Community fee
Transport from Nairobi and Back
Excluded in the Price
Transport (for Self-drive option)
Insurance
Tips & Gratuities
Anything else not mentioned in the Inclusions
What to carry for Ragia Forest Hike
Hiking Boots with excellent Grip
Fleece jacket or a Hiking Down Jacket
Thermal T-shirt
Hiking Pant
Camelback to carry water
At least 2litres of water
Snacks/packed lunch
Change of clothes after the Hike: extra T-shirt, Pants, and sports shoes.
Looking for quality outdoor gear and equipment? Look no further than Nairobi Mountain & Hiking Gear Store! Get everything you need for your next hike. Contact them directly
ROUTE
Here is the route with the presumed pick-up point as International Life House.
Journey Summary to Ragia Forest Hike
Meeting/Pick up Point: _International Life House
Meeting/Pick up Time: _6:00 am
Route: Waiyaki Way or Limuru Road
Starting Point: China Camp
Ending point: China Camp
Estimated Walking duration: 3 hours to 6 hours
Terrain: It is an animal trail, under a canopy of an indigenous forest, with a few muddy and slippery sections.
Difficulty: Moderate
Star Rating: ***
Contact us if you would like to Visit Ragia Forest Hike. Call Or text
+254 729 257 317 or +254 734 417 496
Please Note
Pick up Location & time can change if it's a private group with a different pick-up Location.
Charges provided are standard and can change depending on the pick up Location
Charges can change if the number of participants changes
Check out our Socials and Follow us on Facebook and Instagram